FESTIVALS AND CELEBRATIONS IN LA GARRIGA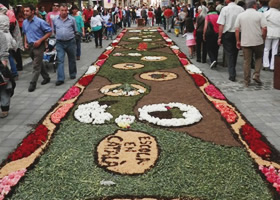 La Garriga has a calendar full of festivals, celebrations, fairs and events of all kinds. If you check out the events calendar you will find details of all events and activities which are celebrated in the town on an almost daily basis.
In this section, however, you will find information about the main events of general interest, such as popular culture festas (parties), history and heritage, gastronomy and trade, which attract the greatest number of people.
Take advantage of the festivals and celebrations to really get to know La Garriga!