La Garriga, stage modernism
"Montseny's good airs and thermalism that attracted the bourgeoisie of the 19th century, allow us to enjoy the art and architecture of the modernist and noucentista towers"
Notícies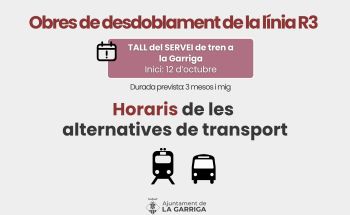 La Garriga train - effects of the works and bus timetables (October - January)
The Project to duplicate the Route of the R3 Line of Rodalies between Parets and la Garriga will affect three sections of the line (Parets-Granollers, les Franqueses-la Garriga and Balenyà-Tona-Seva-Vic).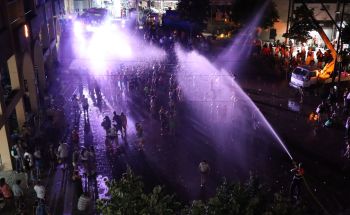 Festival de l'eau écologiquement à l'eau thermale de l'Hôtel Termes
Ce festival de Garriga, il y aura un festival de l'eau écologiquement durable avec la collaboration de la protection civile de La Garriga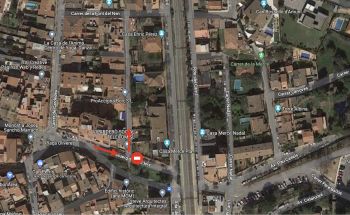 Cut in Ronda del Carril due to works by ADIF
From July 10 to 16, traffic will be closed on the Ronda del Carril, between Passeig dels Til·lers and  la Font del Nen street.
The company that carries out the work prior to the splitting of the R3 de Rodalies line must carry out repair work on the pavement of that section of street.