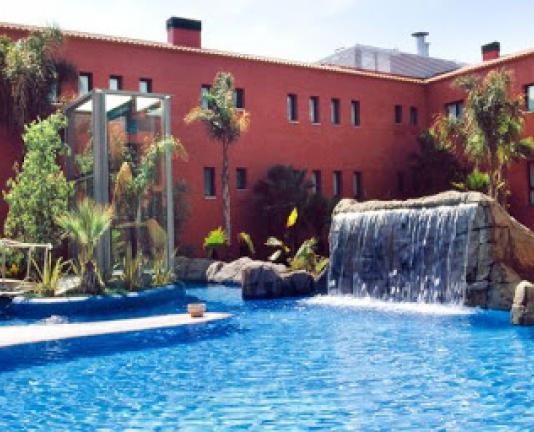 Adreça:
Carrer de la Mina, 7
08530 - La Garriga
Hotels
Founded in 1840, it has always been a meeting place for the aristocracy and the most famous personalities.
Completely renovated in 2005, it has a unique collection of private art that makes its surroundings a unique place.
It has 150 rooms of different categories set in a classic and elegant style, located in the different buildings that are distributed in the gardens.
Thermal Spa is erected on the sites of the Roman baths.
It has bicycle and car rental.
Accessibility information
Reserved parking spaces
Toilets and changing rooms accessible in the common areas of the building
Revolving door. It has an alternative entrance for wheelchair users or people with reduced mobility
(Data verified in the field by technical staff in accessibility of the Catalan Tourism Agency)