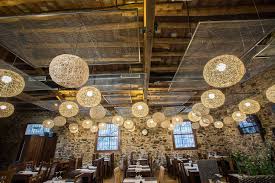 Adreça:
Camí de Rosanes, s/n
08530 - La Garriga
Creative Japanese cuisine.
They work in five culinary arts: raw, cooked, steamed, grilled and fried.
Menu based on fish, seafood, vegetables, meat and a fusion of local and local ingredients.
Signature wine bar and cocktail bar.
It is located in a fortified old farmhouse.
Hours: lunches and dinners (Wednesday to Sunday
Opening hours: lunches and dinners (Wednesday to Sunday)