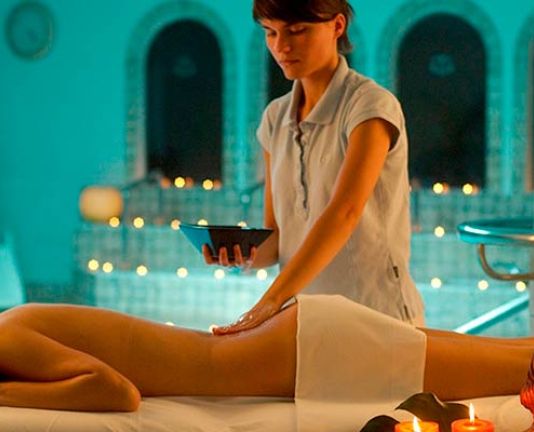 Adreça:
--- HOTEL BALNEARI TERMAL -----
Banys, 23
La Garriga 08530

GASTRONOMY, OUTDOOR POOL, THERMAL SPA CIRCUIT
At the Hotel Termes la Garriga, we have beauty and health services.
It is a wellness center where you can enjoy the medicinal properties of the thermal waters of the Garriga.
The Garriga thermal waters are particularly indicated for dermatological conditions, increasing the immune system. They are also indicated for stress due to their sedative and analgesic properties, muscle hypertonia, increased blood flow and conditions of the locomotor system, such as contractures or fractures.
Download the list of Spa treatments and services and select what suits you best, perhaps a romantic night, a getaway, a surprise for someone special...
Prices, reservationss and more information here