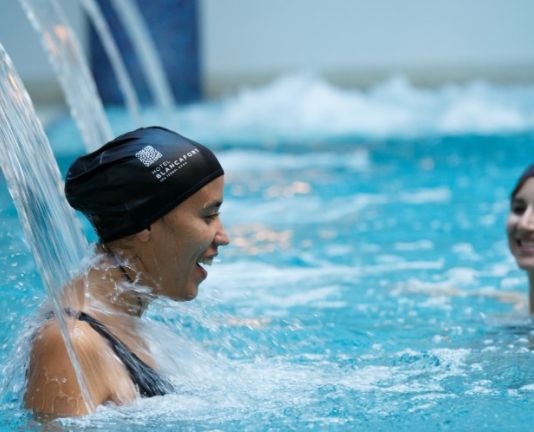 Adreça:
--- HOTEL BALNEARI TERMAL -----
La Mina, 7
La Garriga 08530

GASTRONOMY, OUTDOOR SWIMMING POOL, THERMAL CIRCUIT SPA
The Blancafort Thermal Spa is a wellness center where we fuse the most traditional knowledge and the most innovative therapies with the mineral-medicinal properties of our waters, pursuing a single goal: taking care of our guests, making them feel unique and helping them to achieve comprehensive well-being.
Our customers often ask us what makes their body so relaxed and full of vitality after enjoying a few hours in our Thermal Spa. The secret lies in the composition of the thermal water, apart from the essential elements that make it up, our thermal water is rich in bicarbonate (167 mg/l), chloride (71.8 mg/l) and sodium (140 .7 mg/l), which gives it very beneficial mineromedicinal properties for the skin, locomotor system, nervous system and blood circulation.
Consult the different combinations to enjoy the gastronomy and the Spa at Hotel Blancafort.
Prices, reservations and all the information, here