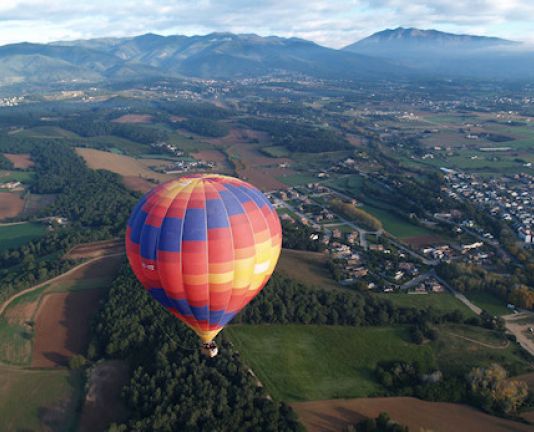 Adreça:
SORTIDES GLOBUS MONTSENY
C/ Torres i Bages, 68, 1r.
08401 - Granollers

Globubolg invites you to contemplate the Vallès Oriental from the air, taking a balloon flight. Our adventure will begin in Cardedeu; we will take off with the balloon and we will be able to enjoy the beautiful panoramic views of many of the towns of the region.
The Montseny massif and the mountains that descend from the Corridor will rise imposingly before our eyes, offering us an unforgettable image.
To fly over the Vallès Oriental in a balloon is to discover a region full of nuances and contrasts: mountainous areas that combine with a great valley full of hills, torrents, fields, villages and cities.
Take a balloon flight, a different way to get to know the Vallès Oriental!
Starting point of the Cardedeu railway station