"Ponds for watering, shaded areas for rest and farmhouses that lived from the activity of the herds"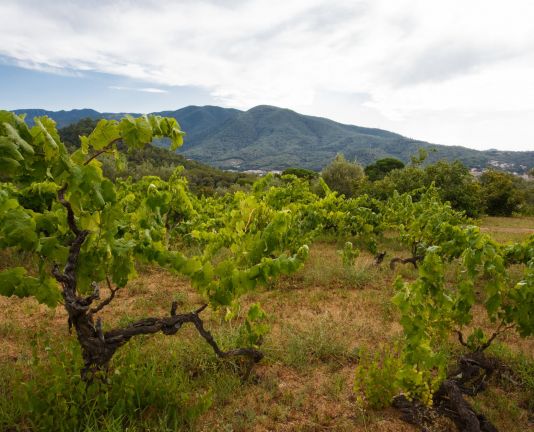 Dificultat:
Low difficulty
Circular path, bicycle path

The layout is suitable for all levels, no difficulty
You can download the track tracks on the Visitor Center website
Local trails starts at the Visitor Center
Yellow painted markings and vertical signage at intersections will indicate that you are on the right path.
Wear comfortable walking shoes
Remember to hydrate and protect yourself from the sun
It is recommended to bring water and some refreshments
The route follows the ridge which borders the town to the west. It is known as La Serreta ("the little mountain range"), no doubt because of its modest height. Go down as far as the Planell valley and return through the area known as Les Roques ('the rocks'). With its vineyards, olive groves and almond trees, it provides a fine example of what the Garriguenc hillsides would have looked like before industrialization.
Further on, a gradual descent will take you back to the Planell valley. The various country houses which populated this valley have been abandoned and their derelict walls serve as mute reminders of days gone by. They include Can Beia, Ca l'Espargueró and Can Planell.
The return to La Garriga will again take in some breathtaking views of the town, before you cross back over the dual carriageway.
Related points of interest