"The olive groves forge one of the best-preserved traditional rural Garriga's landscapes, landscapes of peace and enjoyment"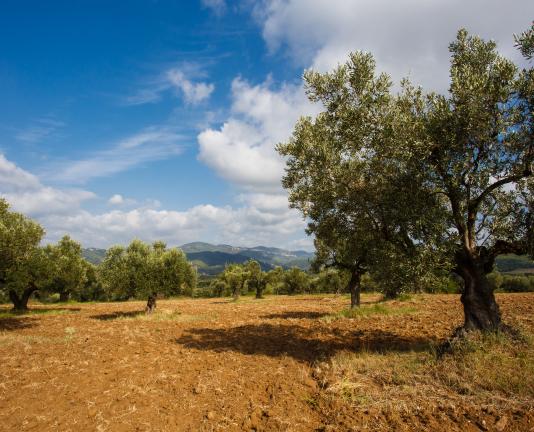 Dificultat:
Low difficulty
Circular path, bicycle path

The layout is suitable for all levels, no difficulty
You can download the track tracks on the Visitor Center website
Local trails starts at the Visitor Center
Yellow painted markings and vertical signage at intersections will indicate that you are on the right path.
Wear comfortable walking shoes
Remember to hydrate and protect yourself from the sun
It is recommended to bring water and some refreshments
This path winds its way through the transition area between final mountain foothills and the first signs of the rolling plane. This is the closest we get to the kind of typical Vallès landscape of forests and cultivations on a small scale that the poet Pere Quart wrote about when he said "In my homeland, three hills make a mountain range, four pine trees make a dense forest and five quarters make too much land".
At the end of El Passeig, the Malhivern woods begin. Now you can begin to immerse yourself in  true Vallès landscape; keep going along a series of flat, gentle pathways that pass through the woodland and arable farmland until  you will arrive in sight of Samalús. From here you need to take the path heading south, beginning with a gentle descent to cross the riverbed of the Can Guilla stream and continuing to the country house with the same name, having crossed into the parish of Llerona. Close to the house you will find the old chapel of Sant Iscle and Santa Victòria.
From here onwards the trail begins its homeward stretch back to La Garriga through the olive groves. On the way back you can either pass by the Roman villa of Can Terrers or take a little shortcut to the right which will take you straight back via the Malhivern woods.
More information: